September 29, 2018 | Featured, news
Ten years ago today…Â 
George Bush was still the President of the United States, instagram didn't exist, the iPhone was barely a year old, Taylor Swift was still country, the vast majority of people had no idea what a podcast was, and the idea of producing music yourself at home was still a novelty.
Also ten years ago on this date, two seconds away had its first show opening for Shane and Shane in front of around 500 people. We didn't have a name yet and only two or three songs that were actually ours but we still managed to pull it off. And with help from friends, in the span of a few weeks managed to put together a website (NewMusicMonday.com), a merch table, and a plan to write, record, and release a new song every week for six months via our podcast. We ended up writing and recording around sixty different songs. Most were pretty good, a couple were real stinkers, and a few actually still hold up well.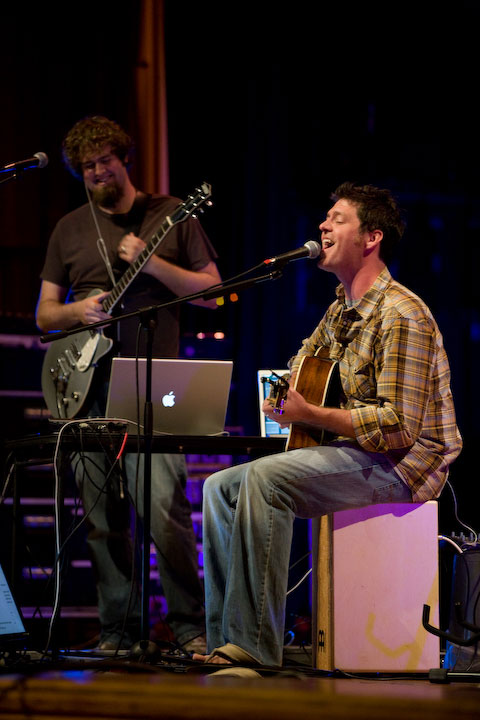 Since 2008 we've had:
4.7 million downloads of the podcast
Downloads from 198 different countries, territories, colonies, etc, including 2.6 million downloads from the United States, 130,904 from the Philippines, and two from the micro state of San Marino
Great comments like: "This song is the most amazing song out of all the songs I've ever heard." and "These songs are great in all but not at all better than mine. You're stupid, ugly, and ugh."
So happy birthday to us! Or anniversary? Birthiversary? Isn't a birthday just an anniversary for when you were born? Whatever.
You can relive some of the greatest hits via our podcast, on Spotify, and most places where you can find music online.  Any of you have a song that you still enjoy listening to?  Let us know!  Take care and thanks for listening.
-2sa